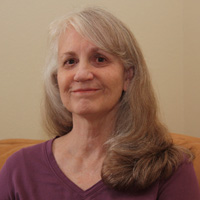 My move from the corporate world to the virtual world of clients and colleagues has brought me unexpected benefits. The richness of the relationships that I have formed still amazes me at times, and I am grateful for the willingness of the members of this virtual community to share with and teach and mentor one another. Cooperation and support are the hallmarks of those who embrace the field of virtual assistance – it's a new way of doing business, and one that I love.
An extensive background in administrative and client services has given me skills that complement a genuine desire to meet the needs of my clients and create exceptional value for their customers. Working with a variety of clients means never ending opportunities for learning new things. I welcome any chance to improve my skills and offer new services for my clients.
After spending many years on the beautiful beaches of Northwest Florida, I returned home to Colorado in 2003. Pagosa Springs, a small town in the heart of the majestic San Juan Mountains – is the perfect location for indulging my love of nature, outdoor activities and photography. I'm passionate about travel, music, languages, sharing time with family and friends and exploring new things. I believe in giving back to my community – virtual and local – and support those organizations that are important to me.
BACKGROUND: Over 25 years of experience working in corporate, government and educational business arenas. My experience is wide and varied and has allowed me to develop extensive communication, interpersonal, technical and collaborative skills in diverse areas.
VIRTUAL ASSISTANCE: VA since June 2001; full time VA practice since June 2003
CERTIFICATION & MEMBERSHIPS:
AssistU Virtual Training Program:
Graduate of the premier training program for Virtual Assistants, a rigorous 20 week specialized course (2001)
WEB DESIGN:
Some of many web related courses taken over the years:
Web creation and coding: HTML, CSS (Cascading Style Sheets
Web Content Writing & Editing
Graphic Design 1 & 2
Color Theory for Print & Web
Photoshop Elements Series
WordPress courses
EDUCATION:
B.A. English, University of Colorado, Boulder.
M.S. Child Development & Family Relations, Eastern Illinois University